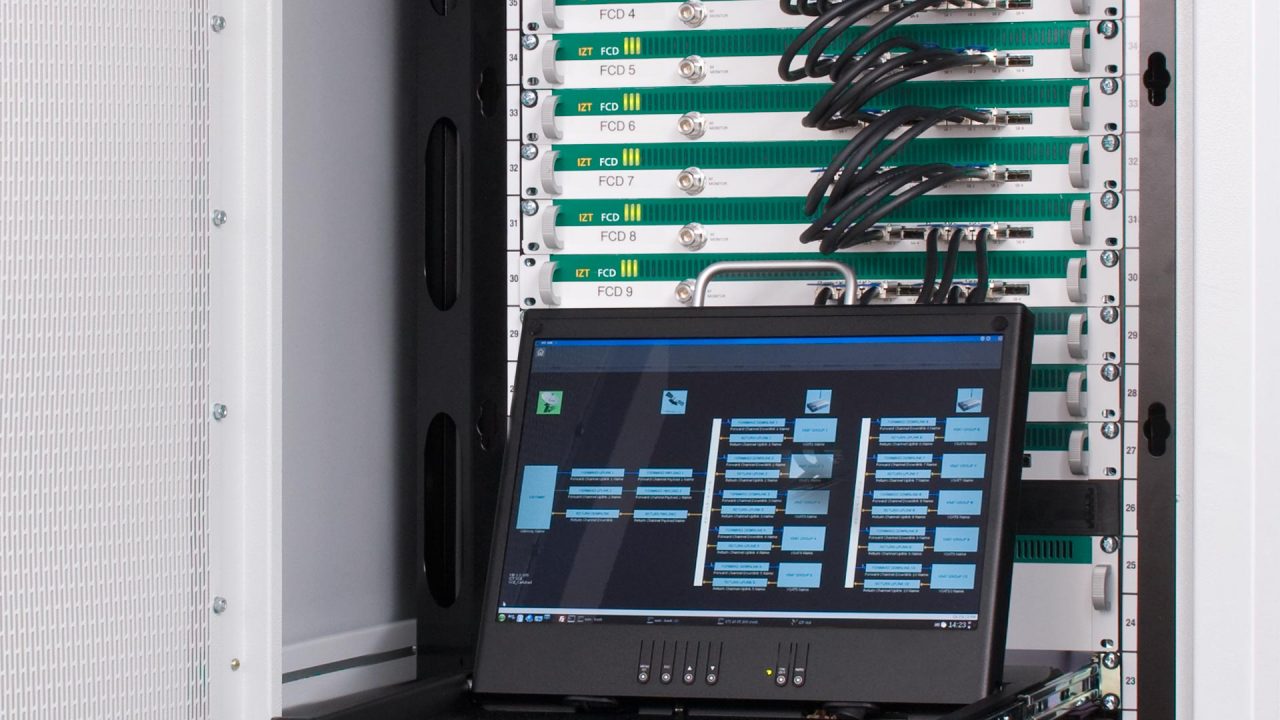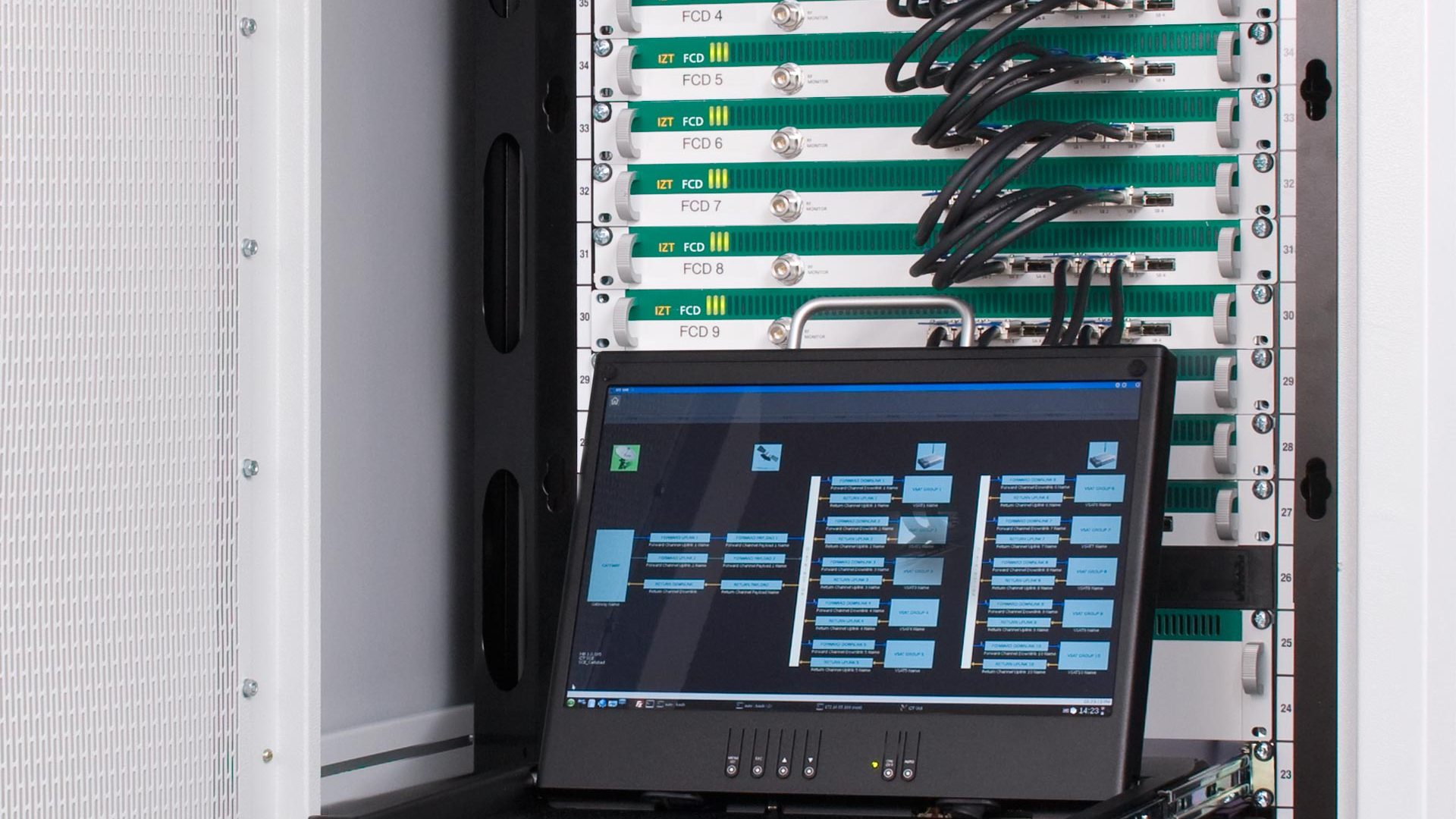 IZT C6000
For synchronous bi-directional satellite Links
The Satellite Link Emulator provides a cost effective and time-saving solution for testing the complete bi-directional transmission path.The state of the art graphic user interface allows to change all parameters of the setup easily.
Bi-directional wideband solutions for up to 600 MHz
Reproducible and complex scenarios
Real time change of parameter
Flexible and scalable Architecture
State of the art GUI
Long term support
The IZT C6000 Satellite Link Emulator is a highly optimized and scalable signal processing unit which offers real time simulation of influences on the signal at the satellite (non linearity, IMUX- OMUX filter, phase noise, interference, antenna gain, Doppler shift) as well as on the transmission link (ionosphere influence, interference, rain fading, scintillation, thermal noise).
With the Satellite Link Emulator satellite based communication systems can be extensively simulated and tested prior to its realization. In addition complex operational scenarios for equipment (receivers, transmitters, satellite phones) and satellite testing can be set up in a very cost effective way.
IZT is your specialized company for development, production and training for wideband channel emulators. We are looking forward to offering you, your individual solutions for equipment testing, link simulation or training missions.