IZT Supports Transition to the new DVB-T2 Standard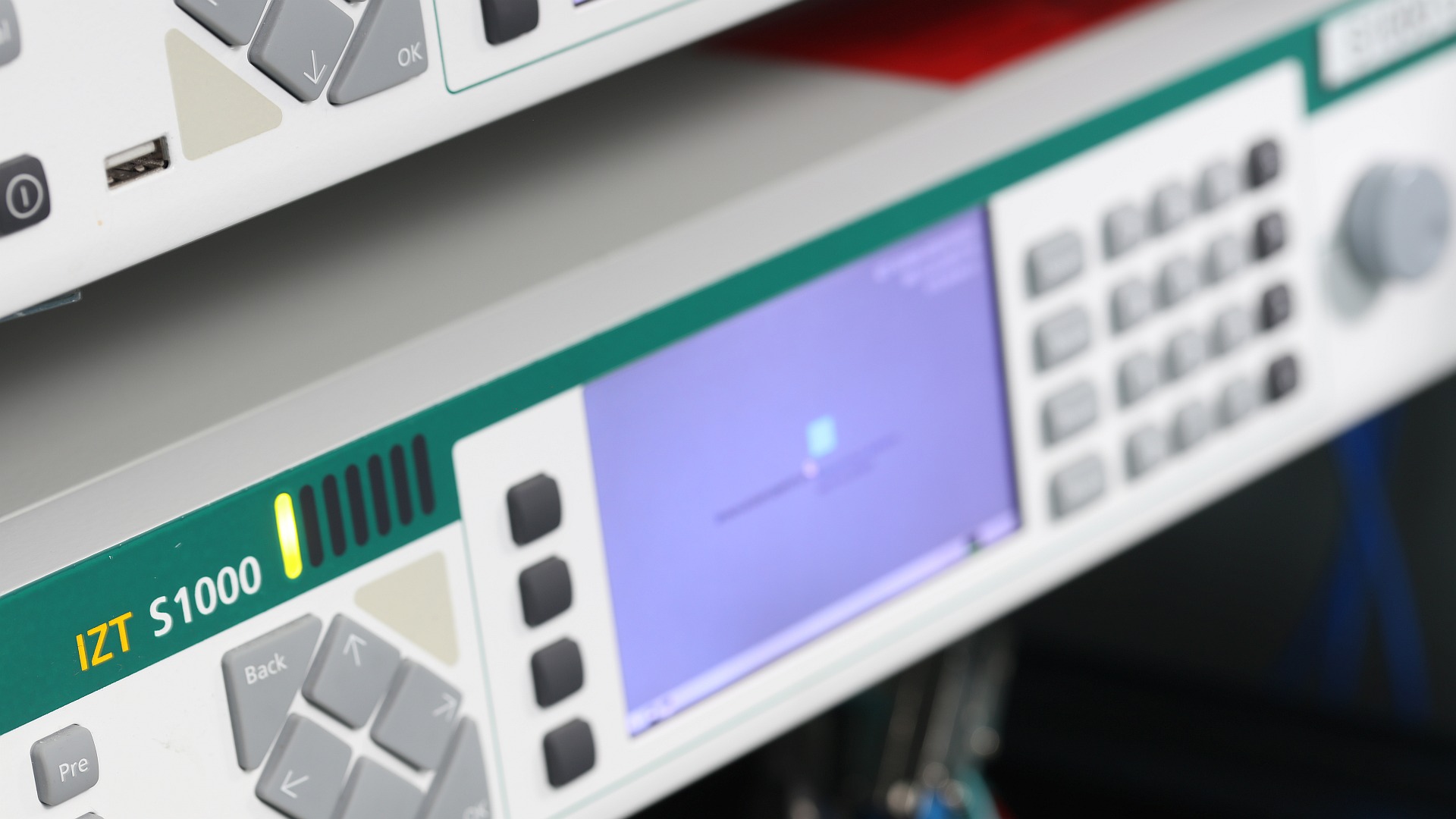 S1000 signal generator enables cost effective tests of DVB-T2 receivers
Erlangen – July 5th, 2016 – The S1000 signal generator from IZT is the ideal solution to simulate the new digital TV standards and to test related receivers. It provides an easy and cost effective approach to evaluate the functionality of digital TV receivers. Using modulators, TV standards like DVB-T, ISDB-T and the recently launched DVB-T2 are supported. An option to support the CMMB standard is in preparation. Based on a software test suite the related IEC 62002 tests can be easily conducted, while the S1000 provides a comfortable way to handle the mobile and portable compliance tests. The channel simulator of the S1000 supports the following models: Rice, Rayleigh, Gauss1, Gauss2, GaussDAB, DVB-H1 and DVB-H2+.
The DVB-T2 standard is the next generation of DVB-T. In a first introduction step six programs are available via DVB-T2 in selected metropolitan areas since May 31, 2016. The combination of DVB-T2 and HEVC offers an improved quality (mainly HD) and more programs (about 40 in metropolitan areas). The transition to the new standard goes live on March 29, 2017 in metropolitan areas and until the middle of 2019 in overall Germany. On the other hand, the DVB-T services will be widely ceased.
The IZT S1000 enables the comprehensive and cost effective test of the new DVB-T2 receivers and supports a fast time-to-market driving the deployment of the new standard.
In addition to evaluate the standard compliance, the IZT S1000 with its two independent RF outputs supports test cases which are relevant to verify the performance of the receivers with antenna diversity. Based on the integrated non-coherent noise sources for each RF output and the independent fading simulator the S1000 enables very compact and cost efficient test setups. Usually at least two signal generators and much more complex and cost driving test approaches are needed.
The IZT S1000 offers a compact multi-channel high-performance platform for complex and versatile simulation and testing in one device. With its broad frequency range and up to 31 virtual signal generators the S1000 enables the similar generation of various signals in one device. This unique approach makes it possible to simultaneously simulate a test environment with multiple sources and to replace extensive setups while reducing time and cost.
Due to IZT's patented approach for signal synthesis, the IZT S1000 is capable of processing and combining a high number of signals in a very efficient manner. The cumulative bandwidth of these signals can go up to 320 MSamples/s. The S1000 generates a 120 MHz wide composite output signal from up to 31 individual signal carriers. Each signal can be set in two independent 120 MHz blocks within the frequency range up to 3 GHz.